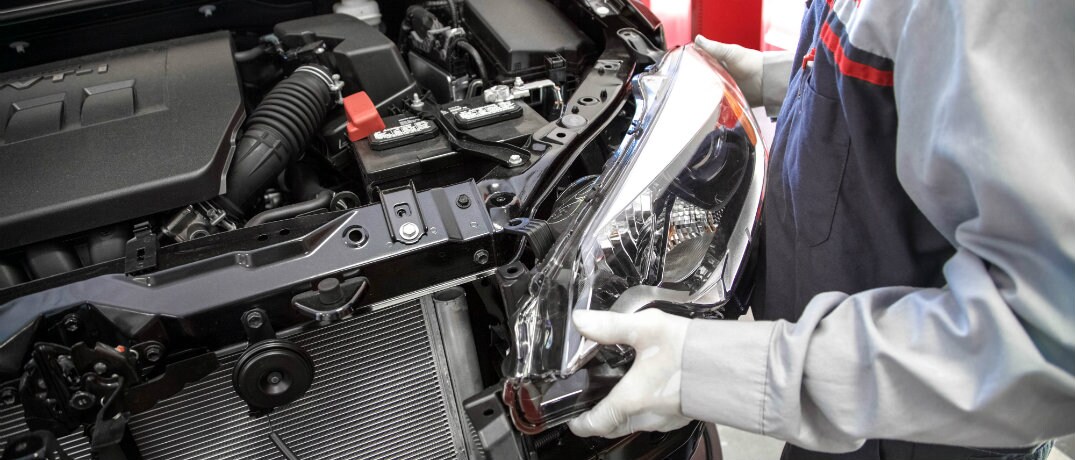 If one of your headlights goes out, it can obviously be a dangerous situation for yourself as well as others on the road. Your vision would be diminished and your visibility to other motorists and pedestrians will be decreased significantly. High-beam lights can also go out without the standard light losing function. While headlight repair or replacement is a routine and common maintenance issue, it can be tricky to do by yourself. Avoid the headache and bring your car in and we'll get it done for you.
The mechanics and maintenance staff here at Parker Toyota can handle just about anything. You might not know you even have a headlight out until you get pulled over or notice your lights' reflection in a car's rear in front of you. Do a routine check of your headlights every now and then, and if you do notice that one is dimming or completely out, bring it on in. We'll get it fixed in no time!
Parker Toyota Services Offered in Coeur d'Alene, ID
From a simple light replacement to a complex engine problem, there isn't anything we can't do here. As for fixing a headlight, our mechanics have the experience necessary to quickly get the job done. So, if you notice anything or want us to check it out, give us a call or schedule an appointment online.
Parker Toyota Service Hours in Coeur d'Alene, ID
Our service department's hours currently run Monday through Friday from 6:00 a.m. to 6:30 p.m., and Saturday from 6:30 a.m. to 5:00 p.m. We are closed on Sundays.