As we get into the winter months, we all need to be a little more mindful when it comes to our vehicles. The cold, wet weather can damage our vehicles if we don't check up on them. Not only is the exterior of your Toyota susceptible to rust and salt, the interior is bound to get filthy when you get in after making a trek through snow, ice, and slush. 
Luckily, we can help manage that. WeatherTech® floor mats are some of the best, most reliable  rubber mats available to Toyota drivers. These sturdy, hard-coated floor mats keep your interior as clean as possible and they make cleanup easier than ever. Knock some dirt or slush off your shoes? The WeatherTech® mat will shield your Toyota's floor and can be easily cleaned. Simply remove the WeatherTech® flooring, rinse or shake off any debris, and replace. Easy as that!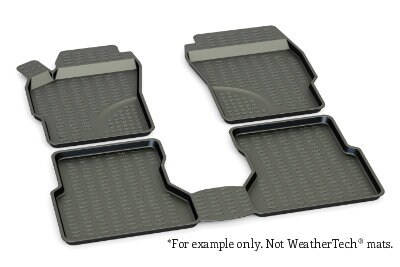 We can get your WeatherTech® floormats for your front seats as well as your rear seats. We can also help you get any other parts and accessories you need to make your winter driving as painless as 
possible. Come into our service center and talk to our technicians about what parts you are interested in and they will help you along the way.
Services At Parker Toyota 
Our service center is staffed by experts who have years of experience dealing with Toyota vehicles. Come to us for your next oil change, alignment, tire rotation, battery check, or repair service on any parts. We promise to give you good, hard, honest work.